For us, a greener bakery is an idea of ​​our modest contribution to a better world. We are at the beginning of our greener journey and start with the bakery's heart, our baking ovens. We are now waiting for brand new ovens to arrive, as one of the first in Finland and the first in Åland, to a return for renewable energy - wood pellets. It is exciting with CO2 neutral energy. We are also working on new packaging reducing plastic materials. The crispbread is packed in cardboard and soon we will find better material for our other breads as well. We reduce waste wherever we can and in addition, we convert the entire bakery's heating at the same time to wood pellets and try to catch waste heat on chimneys - now when we are on the move :)


We believe in the archipelago's vitality and that it offers key to life quality.
We hope that you who found us come along on our journey, buy our bread and if you feel like it - participate and influence.
The bread of life, simply.
Surf on our pages, follow us on the facebook. You are always welcome to visit us here in the utmost edge of our archipelago!


We moved to Kökar from Helsinki searching for our key to quality of life. We have not regretted one day that decision. The bread we cook is more than a bread and for us life has gotten a meaning. Skärgårdsbröd is a society-active company that wants to be involved in creating a viable and vivid archipelago.

Skärgårdsbröd Kökar Ab is owned by Susanna and Casper Mickwitz as well as the institutions Ålands Utvecklings Ab and Åland Mutual Insurance Company. Our chairman is Björn Rönnlöf.

Please contact us if you are wondering about something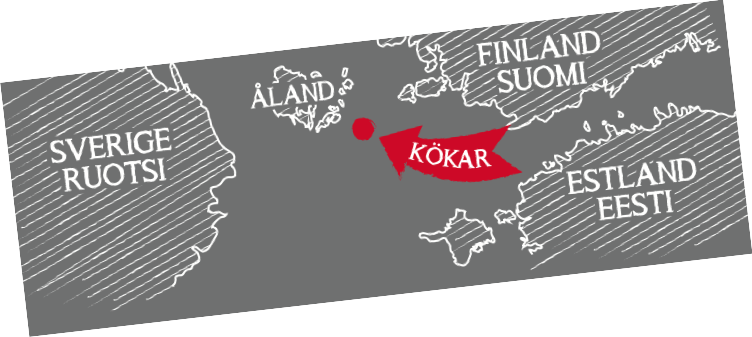 Kökar is small island in the middle of the baltic sea. To get to mainland Finland or Åland it takes 2,5 hrs by ferry.


Åländsk Svartbröd developed and produced by Birka Skärgårdsbröd in the Karlsson brothers has long been our main product when we started our trip and were given the honor to take over the bakery business of the brothers Karlsson. The bread is amazingly good and can easily be matched with countless varieties of serving dishes - just roasting till the morning coffee is not entirely wrong either. The bread is an Ålandic souvenir that gives the smell and taste of everything that is important to us islanders.

We have subsequently developed our range. All products are based on the same base and process.
Åländskt svartbröd

Kökarlimpan skivad, 375g med edge av honungsöl

Kökarknäcke med surmjölk och malt och lite edge av honungsöl

egna bullar i vårt sommar bistro

Ålandslimpan, 375g

Kökarknäcke 150g
Few short videos and pictures of our every life :)
Loading...
{ "service": "youtube", "method" : "channel_videos", "options": { "max_count": 50 }, "parameters" : { "playlist" :"PLAwL8Kl4ijMpfplGsIN1NEV2lAhEtEeNH", "channel" :"UC3xcncxITAIptrbXfKJfR9A", "query" :"RapidWeaver" } }